Please Take Note
In keeping with The Scottish Governments suggestion that we curtail our movements and only
travel for necessary journeys the Committee have decided to suspend all meetings and events until further notice.
----------------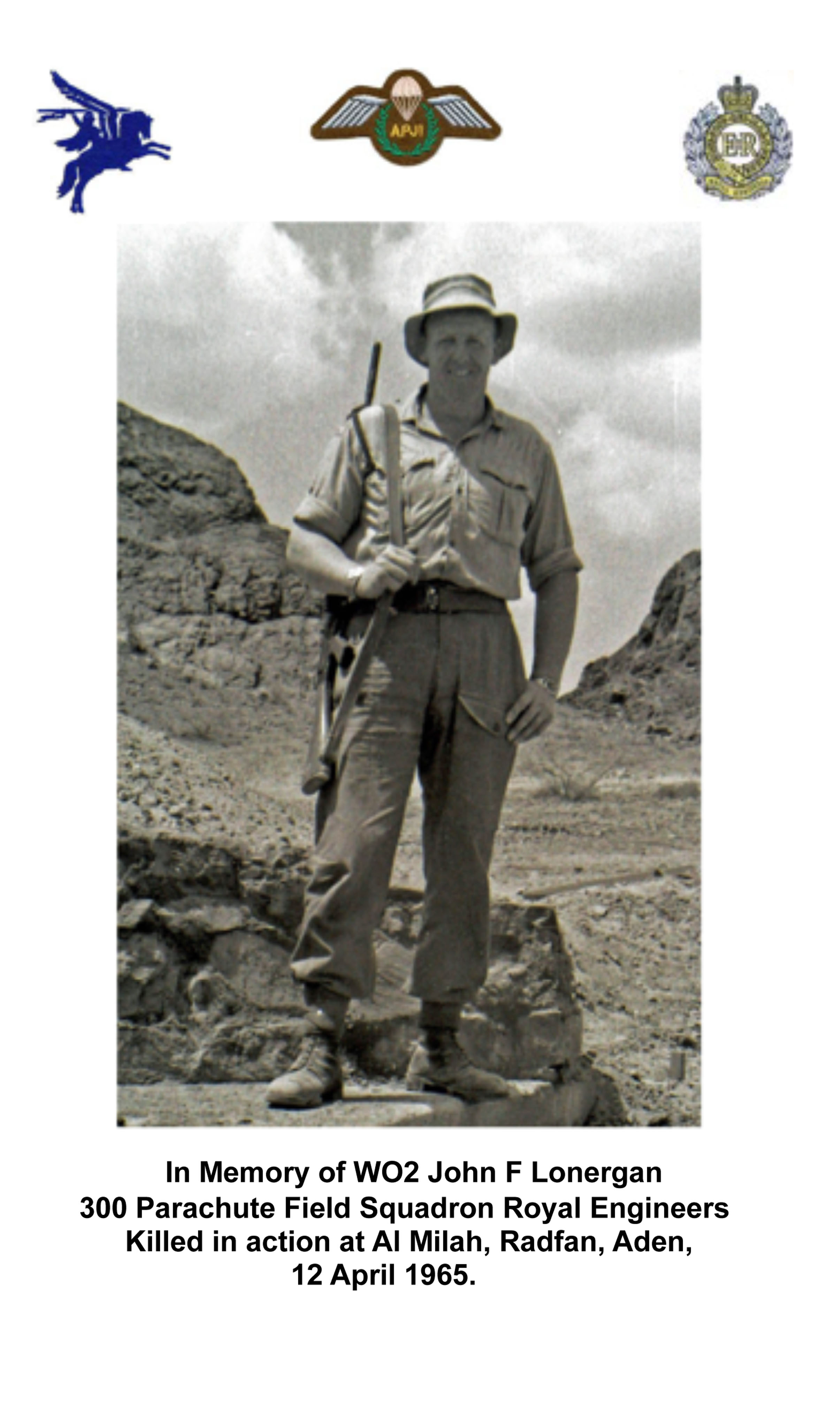 ---------------------------------------------------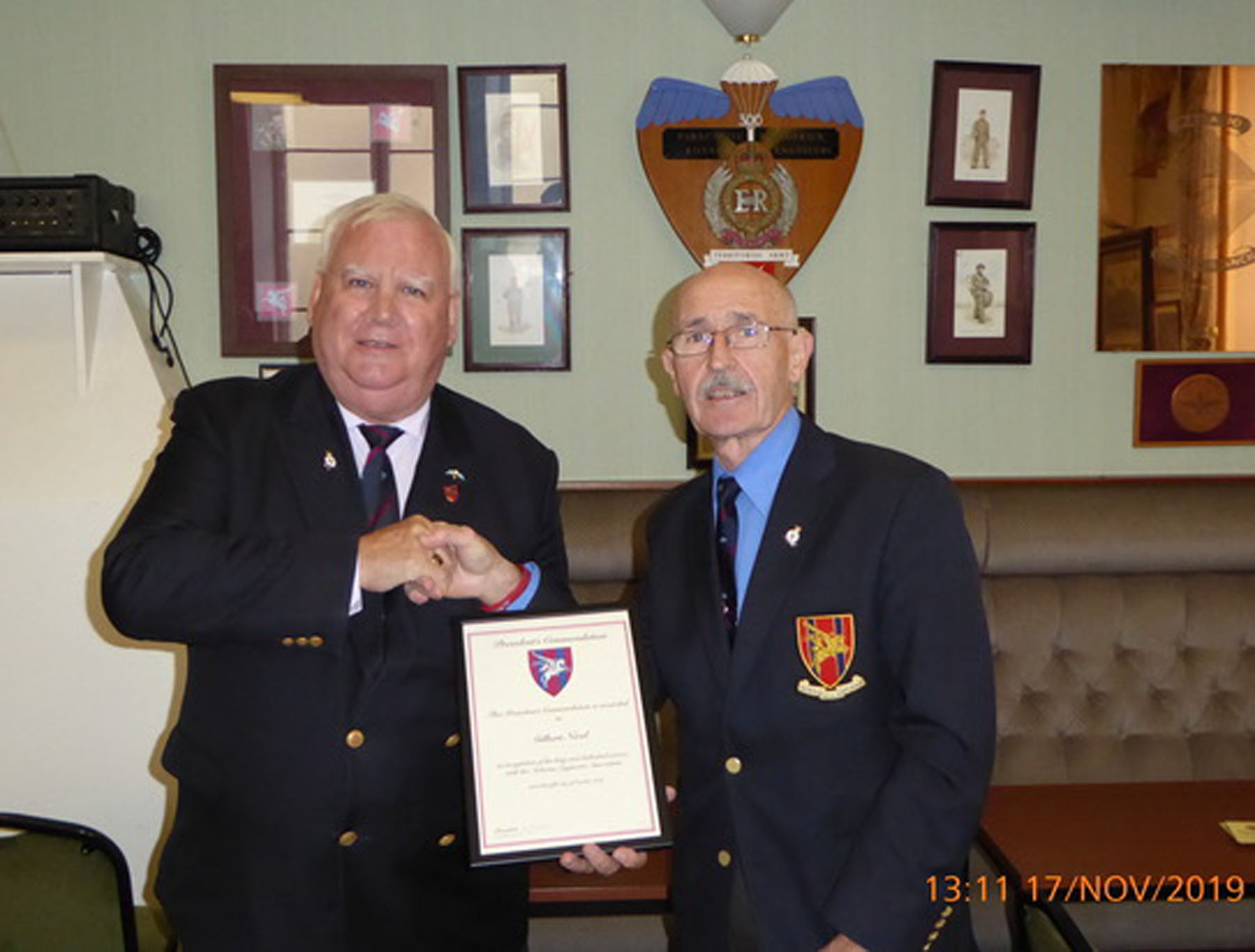 Gil Nicol receiving Presidents Commendation from
Gordon McLeod, Chairman AEA Scotland.
------------------------------------------------------------

Lest we forget
Saving Private Robert (Bob) Urquhart "C" Coy 15 (Scottish) Battalion The Parachute Regiment.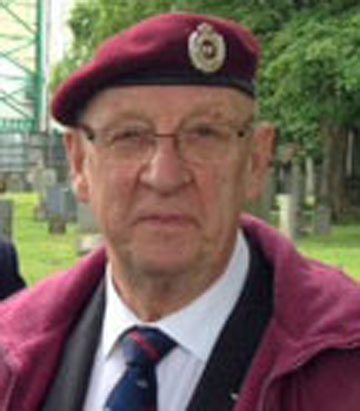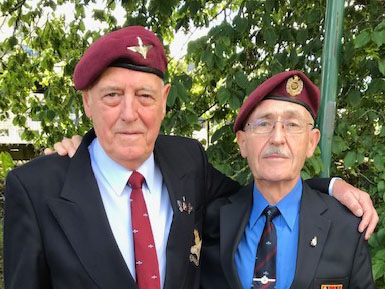 On 7 May 1966, members of 300 Parachute Squadron Royal Engineers and 15 (Scottish) Battalion The Parachute Regiment parachuted into Black Bog, Northern Ireland.
While 15 Para were due to carry out their exercise, 300 Para Sqn RE were on DZ clearance.
During the drop, those already on the ground were horrified to witness that someones parachute had failed to develope properly and he plunged into Black Bog. Only his legs were above ground and everyone thought he was dead, until his legs moved. Had it not been for the quick actions of Sappers Gordon McLeod and Alex Cockburn and others from 300 Para Sqn RE, who have sadly passed away, pulling him out of the bog, there is no doubt Bob Urquhart would have perished. Although Bob later thanked those Sappers who had saved him, they were not fully recognised for their actions.
----------------------------------------------------


Major General Michael Lawrence Riddell-Webster CBE DSO Governor of Edinburgh Castle, presenting former Captain Eoghann maclaclainn with the General Sevice Medal with Clasp South Arabia, at Edinburgh Castle on 16 December 2018.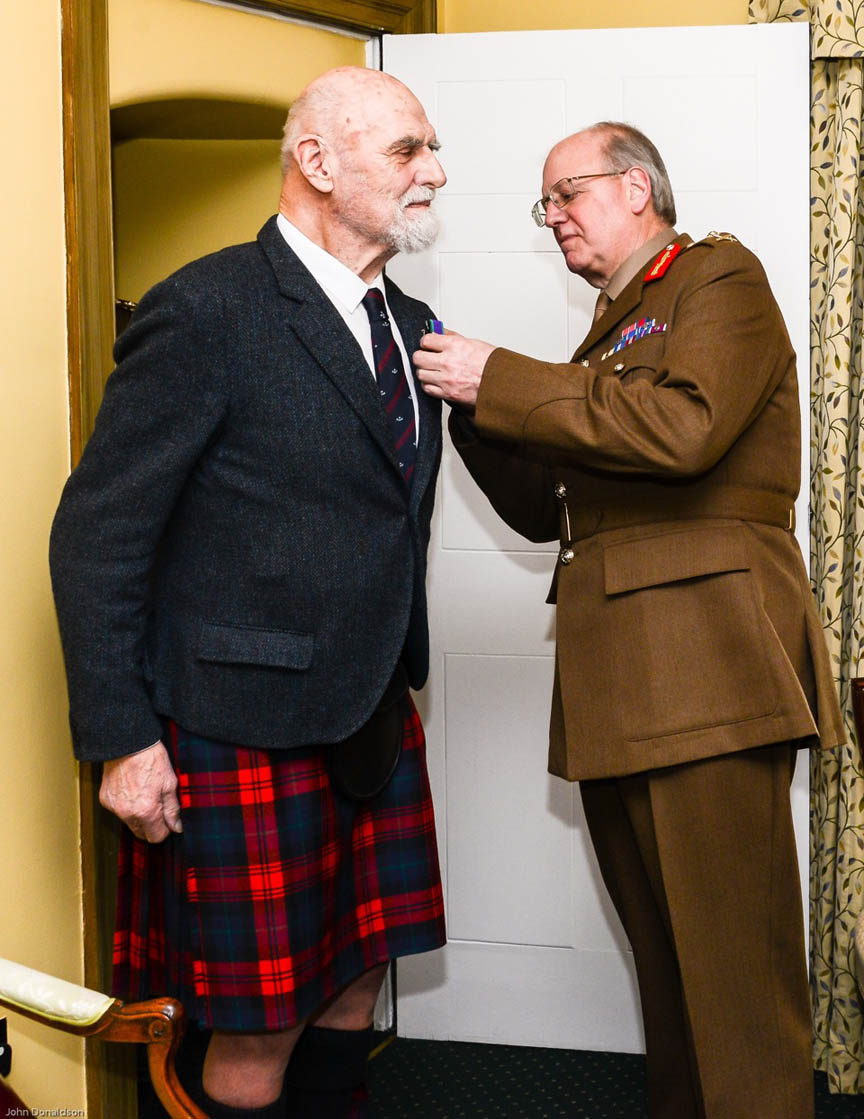 Captain Eoghann maclachlainn was deployed to Aden on 1 April 1965 as part of 131 Parachute Engineer Regiment (TA), tasked with making road improvements to the main supply route running from Aden to Dhala in the North. Captain maclachlainn was serving in 300 Para Sqn RE (the Scottish Squadron), numbering around 90 strong at this time.
In the early hours of Monday 12 April 1965, while based in a camp near the village of Al Milah, along with 24 Field Sqn, Royal Engineers, 300 and 24 Sqns came under prolonged and accurate small arms and mortar fire from a nearby ridge.
The dissidents were eventually driven off by a combination of browning machine guns mounted on Ferret armoured cars and by individuals firing from the camp sangars. During this firefight, Sergeant Major John Lonergan of 300 Para. Sqn and Sergeant Atfield, Royal Army Pay Corps attached to 24 Sqn, were killed.
Captain maclachlainn and Sergeant George Gibson Earl, both from 300 Para Sqn, were among 5 others seriously wounded.
Whilst those serving in 131 Parachute Engineer Regiment were not in theatre long enough to be awarded the GSM with South Arabia clasp, Captain maclachlainn's injury under these circumstances means he qualifies to be presented with the medal, as has now been recognised by the MOD Medal Office.
ADC/GofEC
------------------------------------------------------------------------------------------------------------------

Renaming Ceremony Kingsbury ARC to "Lonergan Lines"
12 April 2016.
Please click the link to view all photographs
http://mod.us8.list-manage.com/track/click?u=4223c93d7a2d2a26bb3e084f4&id=de603cab27&e=bb52c688e6
-------------------------------------------------------------------------------------------------------------------------


The Birth and Early Years
2 Troop 300 Airborne Squadron R.E.
"The Edinburgh Troop".
By D. H. Thomas.
------------------
The History of 131 Commando Squadron Royal Engineers
1947 to Present Day
----------------------